OTHER COOL STUFF FROM CREATIVE GUY (AND FRIENDS)!
This is stuff like books, other screenplays, a stage play, and a really cool series of audio tapes by Bart Gavigan called THE SCREENWRITER'S STORY STRUCTURE WORKSHOP!
There are five ways to write great screenplays: 1) Possess so much inborn talent that every word you write is pure gold; 2) Absorb Robert McKee's Story Structure classes into your very being; 3) Read all the great books on screenwriting, including Michael Hague's WRITING SCREENPLAYS THAT SELL, Linda Seger's MAKING A GOOD SCRIPT GREAT, and LEW HUNTER'S SCREENWRITING 434 by none other than Lew Hunter; 4) Pop Bart Gavigan's 13-tape series, THE SCREENWRITER'S STORY STRUCTURE WORKSHOP into your cassette player, and; 5) Practice, practice, practice!
We can't help you with the inborn talent, but we CAN help you with Number 4! This outstanding series is only $179.95 plus shipping and handling, and it comes with a 30-day money-back satisfaction guarantee. Click here for ordering information!
OPTIONS is the true story of a woman's confrontation with her past -- the tragic death of a young man she loved deeply, her journey into an abusive relationship, the subsequent decision that robbed her of mental, emotional and spiritual peace, and her discovery of forgiveness and healing.
This story is available in two forms -- a paperback book (ISBN:1-886158-11-8) selling for just $4.95 plus S & H, or a "MOW-format" screenplay in eight acts (complete with seven "cliff-hangers"). Click here for ordering information!
THE SPIRIT OF TOCAYO is a 228-page novel, in hardcover, relating the story of a 30-something promising executive from California who embarks on a search for spiritual meaning and enlightenment. His journeys take him to native worship sites in Mexico and Arizona, to a variety seminars and conferences promising help from the latest "fad," and ultimately, to a wilderness retreat in the forests of Northern Minnesota. There, he meets people with unusual stories and dark pasts, and discovers a place of rest for his searching soul. Written by Creative Guy and his friend, Ric Jacobsen. Click here for ordering information!
"AN INTELLECTUAL/SPIRITUAL JOLT!"
--Michael Pellecchia, Nationally Syndicated Book Reviewer
$16.95 (ISBN: 1-886158-01-0)
FILM, VIDEO AND/OR TELEVISION RIGHTS TO THIS PROJECT ARE NOW AVAILABLE.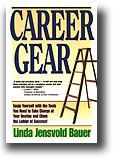 Just for reading...COMMON SENSE BUSINESS IN A NONSENSE ECONOMY, an entertaining business book endorsed by U.S. Senator Robert Bennett, Zig Ziglar, Dr. Dennis Waitley, Wilson Harrell, and many others. Creative Guy's first published work. $14.95 (ISBN:0-89384-259-1)
...CAREER GEAR, for up-and-coming managers, and those who want a good refresher in building solid "people skills." Creative Guy's good friend, Linda Bauer, wrote this one. She's the General Manager of Bloomingdales at the Mall of America in Bloomington, Minnesota. $8.95 (ISBN: 1-886158-07-X)
DETAILED INFORMATION ON THESE PRODUCTS CAN BE FOUND AT:

HOT IDEAS FROM THE POWERBOOK OF CREATIVE GUY!
"NEW SCREENPLAY" finally has a real working title. It's now called "THE BITTER SEASON," because THE SOUND OF MUSIC was already taken. And besides, the story has nothing to do with singing children and a sea captain who falls in love with a guitar-strumming convent escapee. Finally out of "treatment" form, this Betty Ford Center graduate is a contemporary drama that begs for production. Genre is "Tear Jerker." To see the completed 108-page First Draft of the screenplay, call 1-800-5-GOTTRY or contact ROBERT WM. SLOAT, his entertainment attorney, at 818-683-3866, or fax him at 818-683-4902.
TRIANGLE -- an action/romance script that's perfect for Meg Ryan and Dennis Quaid! (They just don't know it yet.) In fact, it's so perfect for them that I think I'll give them a quick call after lunch tomorrow and see what they have to say. (Any of you out there have their number?) An original screenplay by Steven R. Gottry /118 pages.
HERE COMES THE BRIDES! -- A Farce in Two Acts for the Stage, by Steven R. Gottry (of course) / 99 pages in "revised first draft form," whatever THAT is. A Famous Stage Director told Creative Guy that it needed a little work, so it just went through a rewrite (even though Terry Esau claimed to like it the way it was before). Anybody out there have a contact at Samuel French?
DADDY'S GIRLS -- A widower in his 50s falls in love with -- and plans to marry -- his daughter's college roommate. But it'll never happen if his kids have their way! Terry Esau calls it "a home run, with sitcom-like laughs and short, concise jokes in rapid fire." Now, if only anyone actually cared what Terry Esau has to say.
All properties are © 1994 to 1998 by Steven R. Gottry
All properties for stage, screen or television are registered with WGAw.
(Writers Guild of America West)

GO HOME / ORDER FORM / E-MAIL




PRIORITY MULTIMEDIA GROUP, INC.
P.O. BOX 41540 , MESA, ARIZONA 85274-1540
Phone: 602-831-5557 / FAX: 602-831-7373
e-mail: gottry@prioritymm.com

Copyright © 1998 by Priority Multimedia Group, Inc.
All rights reserved.
All creative concepts presented herein are registered with
WRITERS GUILD OF AMERICA west (WGAw).